Facebook has done a good job of letting people "Check In" at businesses with Facebook Places. Aside from seeing if friends are at the same location or even nearby, it's a great opportunity for businesses to connect with current or potential customers. There is one feature that's missing though… allowing people to "Check In" to movies and TV shows.
Currently, a person can only check in to a business that has an address or location. The GPS functionality in the phone keeps people from randomly checking in to places that they like – this is a good thing. If someone "likes" a business, they can just click the "Like" button for that business's Facebook page (or website.) If a person goes hang-gliding, they should be checking in to that business's location. Or if they go to Starbucks, they should only be checking into that location. However, one area that does not fall into this "business check in" model is movies and TV shows. Hundreds of thousands or millions of people can be watching the exact same movie or TV show, but at different locations. Sure, individuals can check in to a certain movie theater or "Like" a show, but the social aspect of connecting with friends who have also seen the same thing, gets lost.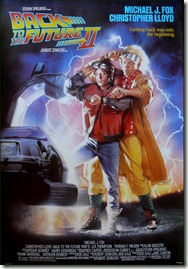 I'm pretty sure that each movie studio / distributor / network has a social media person working for them. (If they don't, they should!) Through some kind of special access, each studio could setup one Facebook page for a movie or show. When a person watches that movie/show, they could search for the Facebook page and check in to it – wherever they are, not just at once particular location.
This will do a few things: 1) It will let people see what their friends are also watching (or have watched), and 2) it will give the studios/distributors/networks the ability to connect with the people who have seen their production. Individuals who love to talk about movies and shows  can share comments online (or offline) with their friends and others, about anything and everything connected to a movie/show/episode. Businesses would love to get direct feedback about their production in real-time, with the ability to return-market to those individuals.